Welcome
If you are looking to buy, sell, or rent real estate in Norwalk or any other town in lower Fairfield County, then you are in the right place! Pause for a moment, and take a deep breath. It gets much easier from here on out...
I am sure you noticed the bold letters above that say "Norwalk's # 1 Real Estate Agent." I want to assure you that I don't call myself # 1 just because it sounds nice. Being # 1 is a concrete statistic. For eight years running, I have helped more people buy and rent real estate in the Norwalk area than any other agent in Fairfield County, according to the CMLS database (sales + rentals). You can be sure that I am not just another Norwalk real estate agent. Click on my testimonials page and see what my clients think!
No matter if you are a first time home-buyer, or an owner of multiple investment properties, I am your go-to guy. Are you interested in selling your house or condo, but have many questions? Contact me to learn about my straightforward approach. Even if your budget for a rental is $900 or $10,000+ per month, I am your expert on Norwalk real estate and real estate in lower Fairfield County.
Are you a landlord with an apartment, or rental building? I am your best resource to find a qualified tenant. Contact me to find out how I rent more properties than any other agent.
Communities
From the blog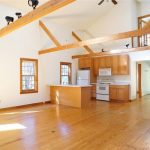 454 Danbury Road , an apartment for rent in Norwalk, was just listed for $2, 195 per month. This 2 BR, 2 bath Norwalk apartment features a fantastic open concept home, large living room w/ barn- style wooden beams, open kitchen, h/w floors, large … [Read More...]
Testimonials
Todd is the man… He knows his market and is patient, knowledgeable and fair. He sets realistic expectations and will calmly and decisively take you through the process of buying and selling real estate. I would highly recommend him for anything.
~ Eric - Norwalk, CT
Todd Turcotte made my rental experience completely stress free. I only had a few weeks to find a new place, but Todd guided me through the process, using his impressive knowledge of the Norwalk rental market to he was able to put together a list of apartments that were exactly what I wanted. From the first apartment he showed me to signing my lease, Todd was a pleasure to work with.
~ Drake - Norwalk, CT
Click on my "Testimonials" page to view 50+ more!